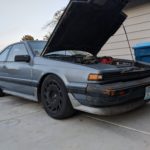 Made progress with both Fairlady silvia and with Serenity, for the ones who follow my blog on my progress. I have been progressing very well with my projects.
the 200sx SEv6 carb monster is doing very well with the new clutch setup until while driving to street driven event back in september I've noticed a weird bang. turns out I did a huge rookie move and forgot the pilot bushing from doing the auto to manual conversion on the second block I've acquired. So in 1 day I ripped apart the transmission, installed the bearing and called it a day. In the mean time I have been putting together and troubleshooting the small stuff on this motor including a rookie move #2 I should have re-gasket the whole motor before installing including the pisron rings.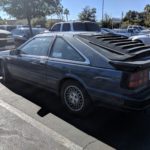 Project Serenity is in action finally, drove it to the datsun meet of november Ratsun LV. She drove decent and the motor has ran great with 0 issues.