I am going to migrate down to 2 Silvia's instead of 4, with that being said. So here is the plan in the works.
Project Robin build is getting what the Black car had the full CA18det swap. The chassis is actually in better shape including the body harness wiring. So for now I am pulling the full ca18et that sits inside that needs to be rewired from 86.5 to 85 if I was going to get it to work, so instead I am not going to get it to work.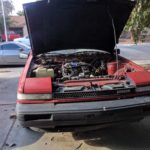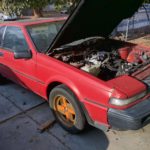 Project: Serenity & Fairlady Silvia
Well with coming up with a solution to both chassis, I am going to pull the full sub frame, suspension and motor setup from the Fairlady Silvia and putting it into Serenity. What is wrong with the fairlady silvia chassis you may ask?
Chassis harness had issues since I got it, it took me over a month to trace most of the problems so I figured it is really time to retire the chassis and place the motor set into serenity. Granted it will be a carb setup so the engine harness will not be needed. But this chassis is a clean or nearly clean.
When this is done only 2 projects will remain.
Project Robin and Project Serenity, Fairlady silvia chassis will be retired and placed in an area covered. Project Batman aka blackwidow aka nightfury is to be sold as is.
Both projects when completed will be both ready for the streets and drifting fun.