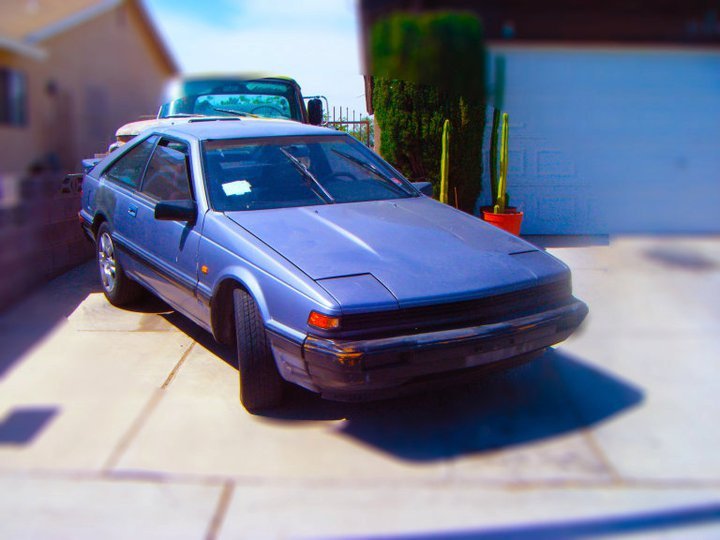 1987 200sx SEV6
Engine: VG30E (v6, z31 N/A engine)
Transmission: Automatic ??5Speed W71C – S13
Projects:
1) Suspension
2) Auto to Manual, (In progress.)
3) Custom Exhaust
4) Engine Restoration, rebuild.
5) R200 LSD, possible 2-way custom.
6) Turbo
---
Current Fairlady Silvia News.

2017-11-21 22:55:05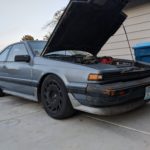 Made progress with both Fairlady silvia and with Serenity, for the ones who follow my blog on my progress. I have been progressing very well with my projects.
the 200sx SEv6 carb monster is doing very well with the new clutch setup until while driving to street driven event back in september I've noticed a weird bang. turns out I did a huge rookie move and forgot the pilot bushing from doing the auto to manual conversion on the second block I've acquired. So in 1 day I ripped apart the transmission, installed the bearing and called it a day. In the mean time I have been putting together and troubleshooting the small stuff on this motor including a rookie move #2 I should have re-gasket the whole motor before installing including the pisron rings.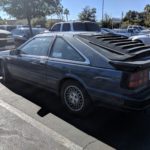 Project Serenity is in action finally, drove it to the datsun meet of november Ratsun LV. She drove decent and the motor has ran great with 0 issues.
Posted in:
fairlady-silvia
G
Initial G
Read more...
0 comments
---
2017-08-31 21:38:11
So first I would like to say, I had a hearing on the tpo filed against Kal and we had to dissolve the TPO due to unsuccessful serving on the courts side and they are unable to serve it to him in Montevista Hospital and regardless of the blind threat I recently heard I had no other choice but to dissolve the TPO. So from here on out there is nothing I can do as it is not my responsibility and if he shows up to enforce this threat I will deal with it then.
For now I am getting closer to driving my car again. Here is a simple test drive with 0 issues this round.
Also I decided to repair a small minor detail on my other s12 project Serenity.
Posted in:
fairlady-silvia
G
Initial G
Serenity
Work Rants
Read more...
0 comments
---
2017-08-22 17:54:33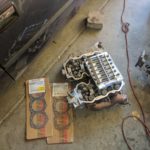 From the head-gasket failure from the installation recently, I decided to wrap this one up with the VG30e heads I had cleaned up and resurfaced a while back.
New set of Fel-Pro head-gaskets that did just fine last time before I blew up the last motor.
I transferred back the SR cams back to the vg30 heads from the vg33 and went with it.
With that being said I also went a head and replace the headbolts as $20 per box of 13 each I couldn't pass it down.
Spent the weekend with the reinstall and worked great sunday night on the first start up but the throttle was a bit laggy so I investigated and noticed that I set the timing on the wrong mark as I had it completely backwords,
Spent monday in the matter of 2 hours redoing the timing and when complete things sounded beautiful.
Temperature is stable and everything.
Posted in:
fairlady-silvia
Read more...
0 comments
---
2017-08-14 16:19:37
Well moving out the Schizo friend, it is really sad but I got to hang out with his bro for the week and seemed to be much more of a cooler bro than the one I was friends with.
Moving forward I recently just agreed upon my brother moving in and helping me around the house and car projects. Will be coaching more on the projects and other things.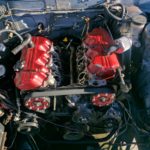 With that being said after the assist of the move in I broke down the s12.
Tearing it back down due to a failed head gasket on cyl 4, 6, and 3.
Upon doing so I am also going to get a broken piece of the head finally repaired once I find someone who can weld aluminium.
Hopefully this will be the last time I do this, I am planning to make a Williams, AZ. Datsun meet in August.
Posted in:
fairlady-silvia
G
Initial G
Read more...
0 comments
---
2017-07-11 04:23:34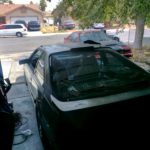 She is up and running again, it took some time and alot of 12 hours days of working not on the car but for work with IT. I had to redo the timing steps because at first the timing I couldn"t hit it with a timing light so I tore the timing apart and took a step back, when I was done I also realized at the same time that I just had the dizzy off 180 degrees so I have corrected that when I reinstalled.
Overall on this was a good thing, I was able to get a few things from the new block over onto the vg33 heads that I needed.
here is a quick video of a walk around I've done and sorry in advance no revs this round.
Posted in:
fairlady-silvia
G
Initial G
Read more...
0 comments
---