Make: PontiacModel: Firebird
Year: 2000
Engine: v6
Project: Raven
Color: Black + Red
Project:

Cruise
Auto-X
Drag Racing
Drifting
---
Factory Options:
B3 CLUSTER, INSTRUMENT
(OIL,COOLANT TEMPERATURE,VOLTMETER,TACHOMETER,TRIP ODOMETER) GA(UB3)
UK3 ELECTRONIC SYSTEM,ACCESSORY CONTROL ELEK ACSRY CONT SYS(UK3)
U1S PLAYER MULTIPLE COMPACT DISC MULTIPLE CD PLYR(U1S)
U75 ANTENNA,POWER(CHROME) PWR ANT(U75)
VM3 LABEL INFORMATION CONSUMER, CONTAINS BPR IMP STANDARD FOR FRT 5 MPH & RR 5 MPH 5 MPH BUMPER INFO LABEL(VM3)
V73 VEHICLE STATEMENT – US/CANADA US/CANADA VEHICLE STATEMENT(V73)
X2O ENTERTAINMENT SYSTEM OPTION M ENTERTAINMENT SYSTEM(X20)
Y81 FIREBIRD PACKAGE(MERCHANDISING OPTION) FIREBIRD PKG(Y81)
1SA PACKAGE-OPTION 01 (1SA)
19I INTERIOR TRIM COLOR (19I)
INTERIOR TRIM,BLACK (19I)
INTERIOR TRIM,EBONY (19I)
193 TRIM COMBINATION,BLACK LEATHER (193)
41T VINYL TOP COLOR,BLACK (41T)
41U EXTERIOR COLOR,PRIMARY (41U)
EXTERIOR COLOR,PRIMARY,BLACK (41U)
6PU COMPONENT FRT LH COMPTR SEL SUSP(6PU) SUSP(6PU)
7PU COMPONENT FRT RH COMPTR SEL SUSP(7PU) SUSP(7PU)
8TH COMPONENT RR LH COMPUTER SEL SUSP (8TH) SUSP(8TH)
9TH COMPONENT RR RH COMPUTER SEL SUSP (9TH) SUSP(9TH)
K5 RESTRAINT SYSTEM,FRONT SEAT,INFLATABLE PASS SI INFL RST SYS(AK5)
RESTRAINT SYSTEM,FRONT SEAT,INFLATABLE,DRIVER AND PASSENGER DRIVER & PASS F/SEAT INFL RST SYS(AK5)
AR9 SEAT,FRONT BUCKET,DRIVER,PASSENGER,MANUAL RECLINING(EUROPEAN STYLE) MAN RECL FRT BKT ST,DELUXE(AR9)
C60 AIR CONDITIONER,FRONT,MANUAL CONTROLS A/C MAN CONT(C60)
DG7 MIRROR,OUTSIDE,RH & LH REMOTE CONTROL,ELECTRIC(PAINTED) O/S ELEC R/CON PAINTED MIR(DG7)
DL5 DECAL ROADSIDE SERVICE INFORMATION ROADSIDE SERVICE INFO DECAL(DL5)
FE9 FEDERAL EMISSION CERTIFICATION FED EMIS(FE9)
F41 SUSPENSION,FIRM RIDE HANDLING,FRONT AND REAR FIRM RIDE & HANDLING SUSP(F41)
GU6 AXLE,REAR,3.42 RATIO 3.42R(GU6)
G80 AXLE,REAR,POSITRACTION,LIMITED SLIP POSITRACTION L/SLIP R/AXL(G80)
IP3 TRIM,INTERIOR DESIGN (IP3)
J65 BRAKE SYSTEM,POWER,FRONT AND REAR DISC 4-WHL DISC BRK(J65)
K68 GENERATOR,105 AMPERE 105 AMP(K68)
L36 ENGINE GAS, 6 CYL, 3.8K, MFI, V6, HO (ERV6 SERIES) 3.8K(L36)
MX0 TRANSMISSION,AUTOMATIC,OVERDRIVE(MERCHANDISING OPTION) A/TRANS PROVISIONS(MX0)
TRANSMISSION,AUTOMATIC,OVERDRIVE(MERCHANDISING OPTION) A/TRANS PROVISIONS(MX0)
M30 TRANSMISSION,AUTOMATIC 4 SPEED,4L60E,ELECTRONIC 4-SPD A/TRANS(M30)
NF2 EMISSION SYSTEM,FEDERAL,TIER 1 FED EMIS SYS(NF2)
NP5 STEERING WHEEL,LEATHER WRAPPED LEATHER WRAPPED STRG WHL(NP5)
NW9 TRACTION CONTROL ELECTRONIC ELEC TRACTION CONT(NW9)
P05 WHEEL,CHROME CHROME WHL(P05)
QEA TIRE ALL P215/60R16 BW R/PE ST TL AL2 94T TIRE(QEA)
STE PLANT CODE- ST THERESE, PQ, GM OF CANADA ST THERESE,GM OF CANADA PLANT CODE(STE)
T78 HEADLAMPS CONTROL DELETE T78)
Customization done:
Ram Air mod.
P245/60/R16 G-Force SS A/S tires
Custom Sony Stereo
Monroes Sensatrec OEM Replacement Shocks / Struts
Adj Pan Hard Rod – UMI
Custom Roll-Bar – Removed backseats, welded in.
---
Current Raven news

2017-12-18 16:02:48
Raven
Tagged in:
Read more...
0 comments
---
2017-07-04 22:13:17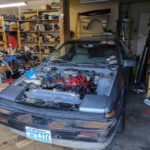 This last weekend, I got my s12 running again fixed up the timing some but everything I was working on took me to a halt when my roommate Kal decided to have another episode.
Kal's strange episode round #2
Friday 30th the odd thing about this is how he is now sleeping with his door open and more than often he has been sitting in the dark not sleeping just sitting there and noticed this since Wednesday night.
Saturday 7/1 he is starting to say Happy Birthday to himself that day and that night around 10pm, I was slowly finishing up making dinner for myself Kal comes in to the kitchen complaining about how tired he is. From there he wanted to start to talk to me about something, from here he is starting to tell me about a burn on his thumb not hurting at all from here he is now explaining that his arms are all numb from pain and it esclkated to how my mom is a witch that has been oppressing me for over 2,000 years now and I am this computer that wrote a script of life and some outside hacker has corrupted the current script and I have wrote another script that I am about to flip when I wake up. He is now stating he is Kal-El a word for Son of God in another language and how he sees my mom who has been oppressing me for over 2,000 years that help corrupt this current script in life that he was going to defeat her and destroy her. He was also at this time was starting up a small complaint about how we was not hungry and hasn't eaten since Wednesday nor really drank anything and is starting to get random small rib and stomach pains. Every time he would say something he is stating that the fireworks from the neighborhood is confirm from his father stating that he is right.
From here he is starting to state about that I am supposed to flip the script if I didn't die on 06/28/2017 at the age of 37. He was the one who was supposed to kill me so I can be reborn, so I can flip the script or something similar to that, at least at that I was extremely tired at this time as it was like 11:30ish where he kept on babbeling about his Jesus stuff and Kal El son of god and I am now a computer.
But also, he was afraid that if he fell asleep he will not be waking up and has asked me to keep checking on him just in case.
This has now got me freaked out as of now I went to bed about 12ish when he was done talking about it well I kinda forced myself out of it as he is now wide awake and keep going over and over on it. So instead of me sleeping I am now reviewing my surveillance cameras and seeing him opening the door wide open and him going in and out of my house just randomly walking around and screaming on top of his lungs. He was outside walking around bare foot he was walking around the block back and forth and the feeling I was feeling as if oh no he's lost it this time to a point of depression to possible suicide ?
So now I wait even longer to see if he returns as I am being very scared over his random screams and his mindless actions. He was now going in his room and starting to fill up a trash bag and took that trash bag across the street included was his wallet by accident.
Around 3am Sunday 7/2/2017 he knocked on my door stating that the pain was too bad for him around his rib cage and needed to go to the ER asap. So I went a head and took him to the UMC ER. Dropped him off stayed around and just randomly he would scream in pain and being the pain was massive he was crying. He was sent into the back office around 3:30am and I went home around that time to get some sleep, around 8am I got the call to pick him up where he is now both tripping out from stating his heart is on the right side thinking he is Kal El the Son of God again and I keep trying to sooth him to get some sleep and rest up. He agreed to that he was going to finally smoke some weed as he hasn't since wedneday and get some good sleep.
Shortly after I got home, I had a bad feeling so I packaged my laptop and get ready to jet out. This is where he didn't smoke instead he hears a small noise he jumps up in defense of a hacker is outside and opens the front door wide open. I close the door, 10 minutes later he opens it again.
I wait 30 minutes and in hope he is asleep and I attempt to go do my laundry and as soon as I do he jumps out of of the room and thinks of the hacker again outside and flips out with his eyes all wide open and bugged out in super paranoid. I tell him no it is just me and do you need anything from the store? Because I am heading out and tells me Benadryl. So he now knows I am going somewhere.
I went to help my brother with his Xbox one and this is when I found out some noise at my bedroom door and noticed that the front door was open wide again. I sent a text to Kal to please close the front door and he replies again Hacker outside. Then sends me a picture of my personal pictures are in the garbage and starts to throw away more of his stuff and other stuff at random away.
At this point he was giving away his stuff to the neighbor and from there I was telling Matt the situation that Kal has lost it again as he is thinking he is Jesus again. He then tells me that he was supposed to have this under control if not call the police and get the ball rolling. I than called the police and I guess at the same time He did the same to me calling the police on me as a checkup as he thinks I was doing something in my room as he knows damn well I left. His crazy tactics somehow was able to fool the police officers of what is going on. Got information from the officer that I've called and gave me that I can file both. While I was at my moms house I attempted to remote into my computer but was unable to I was still able to see the cameras still so I assume at this point he cut my wires again but didn't reset the router.
I got a message from Kal to "please forgive me" and stated "I was so tired when I got home I don't remember anything 5 days without rest and I had the all stone diagnosis too"
30 minutes later I got a message from Matt stating Kal is calling an ambulance because of his shortage of breath and chest pains again. Soon as I review the Ambulance come and picked up Kal I ventured down where I see the stab marks in my door by a pocket knife stuff in the garbage and my cable cut again.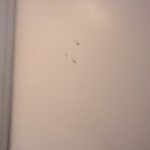 Just seeing the Stab marks in my door, I took the day off from work on 7/3 and filed a Temp Protection Order and looked into starting the eviction process. Still have not have heard from Kal
7/2 around 9pm I sent him a lengthy email a warning that I can't do this anymore.
It was blunt and to the point I believe.
Dear Kal,
I know you are most likely resting finally but I also know you get email on your phone. Please read this as respect on my half as you know I have a big heart for forgiveness.
But, I cannot allow this to continue and here is the story of why.
I was going to let it pass as you where also in pain from gallstones as I assumed you could get some sleep and sleep it off but when I came back home after fixing an xbox issues my brother was having and dealing with the cops being called as per Matt and heard you also called them upon me over the situation last night prior to the ER. You have seemed to be out of place and living in both real world and a dream one that you have placed yourself in and as you stated has been fighting this for over 2 years.
You have to step into my shoes, I've let you into my home with the thought the issue in Hyannis was just a fluke as you stated and defended. I felt threatened on the May 21st by someone I called my best friend and with the help of Matt, I overcame that and gave you a second chance but now when I return home what cut the icing on the cake was my door with knife marks and you can defend that all you want but this is the last straw. You cut my cat5 and I am getting really tired of fixing my network as this is has became out of control.
You need to seek out professional help asap this is how you can get my forgiveness is to get real help and you cannot live in my house for my own safety Metro has gave me options to use and I will use them as because I can't have this fear in my life, I can't have what is going on with you that you are constantly fighting in my life I suggest you need to seek the correct help and come to terms with yourself and stop being in denial because everything you have told me should be relayed to a real counselor because you seriously need some serious help. This is me being extremely honest on this subject and I really did not want this to come to this at all but you are not in control of your situation.
I am sorry bro but I hope you find the help you need and change yourself for the better in life. All you can do from here is humble yourself and accept the issues and move forward
Thanks again for at least trying.
/end of email.
Posted in:
Raven
Read more...
0 comments
---
2017-05-27 20:24:17
Raven
Read more...
0 comments
---
2015-05-23 04:18:56
Raven
Read more...
0 comments
---
2013-10-06 06:16:26
Raven
Read more...
0 comments
---